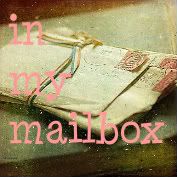 Trying to save money for Christmas shopping, so I just got some free eBooks and I that's really the only really reason I got them:P
Title:
Honor Bound
Author:
C.J. Archer
Genres:
Romance, Paranormal, Historical
Barnes & Noble
| Book Depository |
Goodreads
Isabel Merritt's quiet life as an assistant to one of London's famous apothecaries hides a deadly secret. A secret that could see her put on trial for witchcraft if the authorities, and her husband, uncover the truth.

When royal spy Sir Nicholas Merritt stumbles upon his estranged wife during an investigation, he can't believe his luck. He's been searching for her for seven long years and now he has her again, in his bed and his life. Except she's resisting all the way. Worse still, she's somehow tangled up with a plot to assassinate the queen. To hold onto her this time, he must find out why she left him while hiding a secret of his own that could tear them apart forever.
Title:
The Soulkeepers
Author:
G.P. Ching
Genres:
Young Adult, Fantasy, Paranormal
Barnes & Noble
|
Book Depository
|
Goodreads
When fifteen-year-old Jacob Lau is pulled from the crumpled remains of his mother's car, no one can explain why he was driving or why the police can't find his mother's body. Made a ward of his uncle and thousands of miles from home, a beautiful and mysterious neighbor offers to use her unique abilities to help him find his mom. In exchange, she requires Jacob to train as a Soulkeeper, a warrior charged with protecting human souls.

He agrees to her demands, desperate for any clue to the mystery of his mother's disappearance. But soon Jacob finds himself trapped in a web of half-truths, and questions her motives for helping him.
What's in your mailbox?